Customer service refers to the interaction between a company and its customers before, during, and after a purchase. It is the assistance and support that a company provides to its customers to ensure that they have a positive experience and are satisfied with the products or services they have purchased.
Customer service can take many forms, including answering questions about products or services, providing technical support, resolving complaints, and processing returns or refunds. The goal of customer service is to build relationships with customers, address their concerns, and ensure that they have a positive experience with the company.
Good customer service is essential for building customer loyalty and retaining customers over time. It can help to create a positive reputation for the company, increase customer satisfaction and repeat business, and generate positive word-of-mouth recommendations.
In today's highly competitive business environment, companies that invest in providing exceptional customer service are more likely to succeed and stand out from their competitors. They recognize that customer satisfaction and retention are key drivers of long-term growth and success, and they prioritize providing high-quality customer service to achieve these goals.
Why Senior Protection Is A Step Above The Rest?
As businesses become more and more competitive, companies are looking for new ways to differentiate themselves from the competition. One key area that can set a company apart is customer service. Investing in customer service is not just important, it is essential for the long-term success of any company.
At Senior Protection our customer care team is the front-line for our business. It is the first point of contact between a customer and our company, and it is often the last impression that a customer has of our services. For this reason, we feel it is essential to invest in providing the best possible customer service experience for our customers.
Customer Loyalty: First and foremost, investing in our customer care team will help to increase customer loyalty. Our customers are more likely to return to Senior Protection because we provide excellent customer service, and they are also more likely to recommend our business to their friends and family. This leads to increased revenue and growth for our company so we can continue to grow our front line.
Reputation: We believe It can also help to improve our overall reputation for Senior Protection. Word-of-mouth is one of the most powerful forms of advertising among seniors, and if our customers are happy with the service they receive, they will be more likely to spread the word to others.
Investing In What Matters: Investing in customer service can also help to reduce customer churn. When customers have a bad experience with any company, they are more likely to leave and find a competitor. By investing in customer service, Senior Protection reduces the likelihood of this happening, and keep their customers loyal and happy.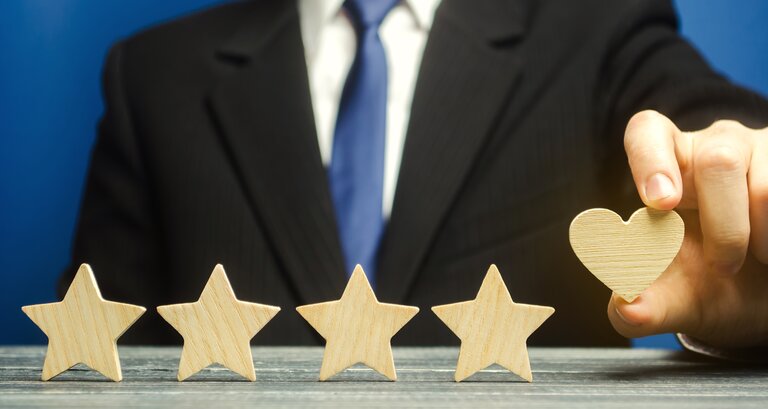 Why Is Senior Protection The Right Choice For Medical Alert?
As people age or face health challenges, the need for medical assistance may arise at any moment. In such instances, a medical alert system can offer a sense of security to both the individual and their loved ones. However, not all medical alert companies are created equal, and choosing the right one can make a significant difference in emergency response times, quality of service, and overall peace of mind. Let's discuss the importance of choosing the right medical alert company.
Emergency Response Time: The most important factor when it comes to medical alert companies is the emergency response time. In an emergency, every second counts, and a company's response time can make all the difference. A good medical alert company should have a 24/7 monitoring system with a team of trained professionals who can assess the situation and quickly dispatch emergency services if needed.
Quality of Service: The quality of service is another essential factor to consider when choosing a medical alert company. The company should provide reliable and easy-to-use equipment that is comfortable to wear and fits the individual's needs. The alert system should also be equipped with a battery backup if it is a home medical alert system, so it continues to function during power outages. In addition, the company should have excellent customer service to help with any questions or concerns that may arise.
Range of Coverage: The range of coverage is also an essential factor when choosing a medical alert company. The alert system should cover a wide area and have a strong signal, ensuring that the user is protected no matter where they are. Senior Protection offers both in-home protection as well as mobile systems that can be used outside the home, providing added protection and security.
Affordability: The cost of a medical alert system is another factor to consider. While some companies may offer low-cost options, it's essential to make sure the quality of the service isn't sacrificed. It's also crucial to consider any additional fees, such as activation or cancellation fees, before signing up for a service. Senior Protection covers all these concerns and more..
Reviews and Ratings: Finally, it's important to do research and read reviews and ratings from other customers before choosing a medical alert company. Look for companies with positive reviews and high ratings from trusted sources, such as Google, TrustPilot, Better Business Bureau or Consumer Reports.
Are You Ready To Make The Choice?
Getting started with Senior Protection is easy and affordable, simply make the call today and find out what we can do for you, your spouse or loved one.
Remember that we offer the following incentives for all our seniors:
$0 Device Cost
$0 Activation Charges
$0 Shipping Costs
& Competitive monthly monitoring costs
Stay safe & starting living independently with Peace of Mind today!
For more information, please call 1 866 416 0838 and speak with our customer care team.