Customer Service
"Customer service" is such a broad topic and can be understood in many ways by many people, but what does it truly mean by the companies that perform it ? Perhaps we should look at the definition and start from there..
The true definition of "Customer service" is the assistance and advice provided by a company to those people who buy or use its products or services.
We all understand that this is the foundation built on many great companies, especially in the PERS "Personal Emergency Response Services" industry. But at Senior Protection we take added steps to exceed customer service and have added some important elements that separates us from the traditional standards of medical alert companies here in Canada.
Customer Care
"Customer care" is a way of dealing with customers when they interact with your brand, products, or services to keep them happy and satisfied.
At Senior Protection we absolutely believe in "customer service" but our culture allows us to think outside the box and continue our service with what we call "customer care".  The division between actually helping someone with customer inquiries and issues to understanding and caring for the customers needs and demands. We are proud of our customer care team here at Senior Protection, the leadership and commitment they display day in and day out is what makes our company a proud Canadian leader in our industry.
We understand that you may think of that to be a bold statement, and there may be some hesitancy and questions from some readers out there currently reading this. So, let's break down the process and structure currently in place at Senior Protection to give you a better understanding as to why our customers are so very important to us.
As part of the social media team here at Senior Protection it is important for me to stay up to date, and more importantly, document all correspondence between our company and our wonderful customers through all our platforms. This important information allows us to reflect and evaluate our service, customer service interactions and how well we care for our customers.
I would love to share this most recent experience listed on our Facebook Group by one of our recent customers who are now fully protected with Senior Protection. They shared a comment relating to a recent phone call with our customer care department.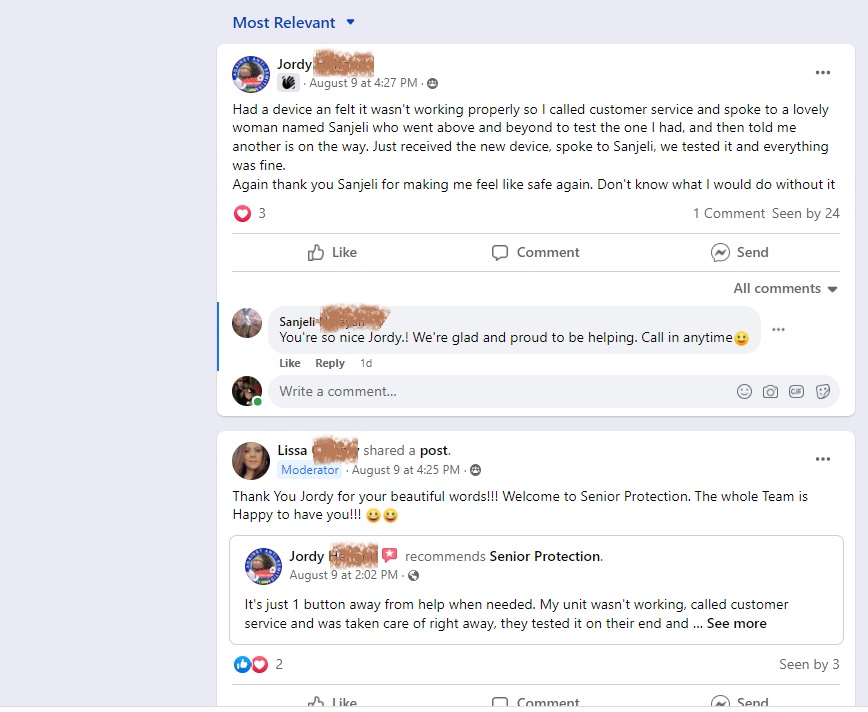 I would like to thank Jordy for her recent comment and pleasure with our service. It means so much to our company when customers take the time of day to post their positive experiences as well as the negative. Comments and reviews are very important to us, this is a chance for us to reflect and learn from every experience and continue to strive and care for our customers at an elite level.
Senior Protection Culture Points
Create a safe solution for seniors to be protected
Offer the most convenient and up-to-date products and services
Answer every call efficiently with a smile 🙂
One call solution without ever transferring a customer
Always believe you make a difference
We are available through many channels of social media and at your disposal for when you need our help. Please feel free to reach out anytime!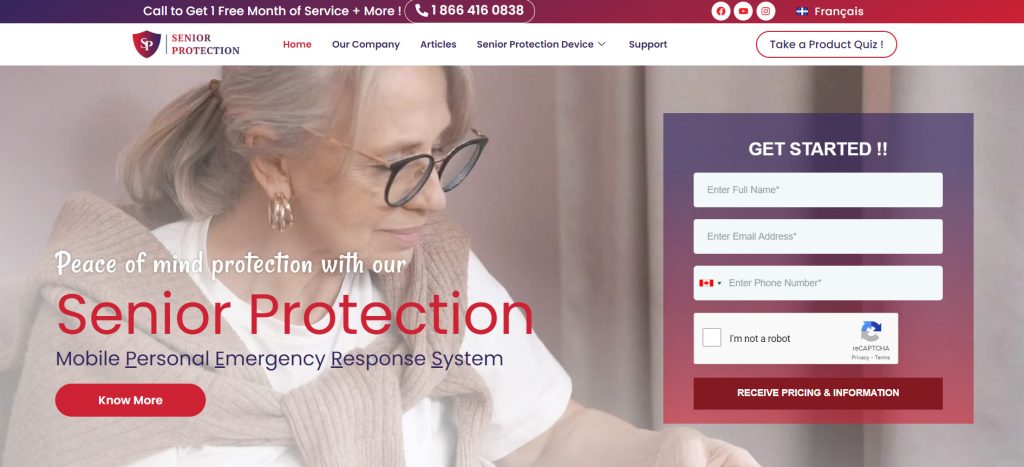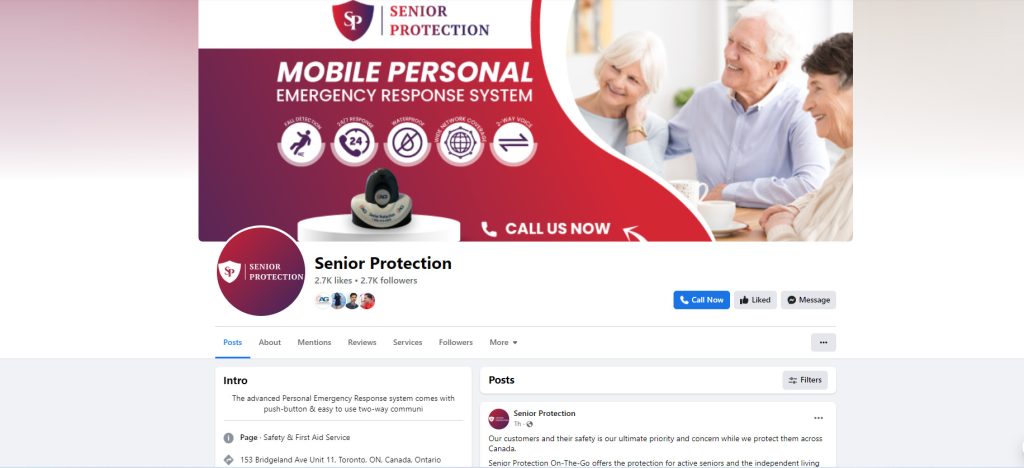 Just Launched!!    Visit Our YouTube Channel.. More To Come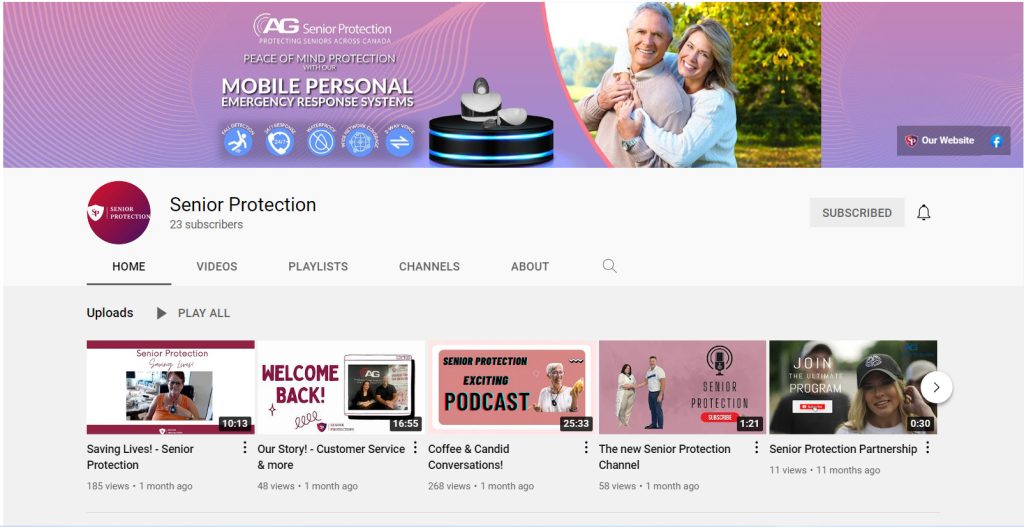 A special thanks to our customer care team that works very hard to make Senior Protection the best it can be. Your dedication and passion for helping our customers is well received and appreciated.
Keep up the great work team !
Feel free to contact them today and experience the difference 🙂
Call Senior Protection Team on 1 866 416 0838
Join our YouTube channel, Facebook page and Facebook group to get the latest updates and easily reach our customer care.