Peace of mind is a great term used to identify how someone can experience some sort of relief from stress.
Some may use the term to describe a feeling of assurance, or even the feeling of knowing that if something happens, you have confidence knowing a reaction will take place to help. Although the term can mean many things, I will be using the phrase to identify directly with Senior Protection and the service we offer.
Nothing in life is guaranteed, otherwise we would all be living a life without stress. We would not have to worry about our finances, health, aging or any other factor that we seem valuable in our life. A stress-free life to some would be bliss, but the truth is we all have enough on our plate which usually comes with a level of stress associated with it. Escaping such stress is a hard and very exhausting task, in most cases we tend to ignore it and let it build until it severely starts to affect our life.
The stress that I would like to talk about today is in direct relation to seniors, and how Senior Protection can help relieve some of the burdens and worries with the current situation in which seniors are currently being affected by in Canada.
When I speak about the stress in relation to seniors it does not restrict to seniors alone, it extends to their families and friends. If you have ever worried about your grandmother, elder mother or a friend who was a senior then you know exactly what I am talking about.
In our busy lives, we sometimes forget our seniors are alone at home and no one is there to look after them. The rate of seniors staying in their residence and being alone has risen due to the pandemic of the coronavirus. More than ever the constant stress and worry that extends to the family has increased, it can be attributed to the unknowns of wondering if someone is safe, and if they are not, do they have the right tools to help them when they need it most.
Please understand that this article was not created to intimidate or attempt to be some kind of scare tactic. At Senior Protection we believe in raising awareness and keep an open forum on the current events that potentially change or affect the lives of seniors, their families and also their friends.
With that said, I would like to draw some attention to how Senior Protection has been changing lives for seniors in Canada.
When did we ask 100 seniors in Canada what their biggest fear was? The most dominant answer received was living alone or being alone for an extended amount of time.
The actual thought of being alone brings on stress in itself. Many seniors expressed living a life surrounded by family and friends for most of their life. For most moving on to retirement and their children moving on with building a life independently was a big adjustment in itself.
The actual thought of being alone can create anxiety, not to mention when you compound the thoughts of what would happen if? If an emergency was to happen, or the sudden need of assistance if or when the time arises.
Senior Protection was created to bridge the gap for seniors who want to continue living life independently. Being alone will always have its concerns, but having a lifeline to help keep the assurance that if something does happen at the very least it is there when they need it most.
Personal Emergency Response devices are becoming more and more popular with seniors aged 55 and over. The acceptance of needing help as we age gracefully should never come as a burden or embarrassment. It should come with peace of mind knowing that accidents can happen, and when they do we are prepared and do our best to minimize the damage.
What Can Senior Protection Do For Seniors?
The Senior Protection personal emergency response system is a means to help give seniors the peace of mind they deserve. With a life safety device they should never feel alone or helpless. Knowing that if they fall or are unable to reach out through a normal form of communication, such as (reaching their phone or family members when they need them most) can be fearful.
By offering the mobile alert device and customer care service through Senior Protection, we are able to help seniors and their families stay informed in events to help keep loved ones safe. Without further ado let's get into what customers can expect from the services at Senior Protection.
The Senior Protection Mobile Alert Device
Our personal safety on-the-go package is our most popular and happens to be our most affordable mobile device available. Offering GPS on the go, with a combined 2 way voice speaker and alert button into the device, so the emergency responders can speak directly to you through the pendant!
In the event of an emergency or feeling unsafe for any reason, the push of the button will initiate a call with our 24/7 medically trained support staff to help you!
Our on-the-go personal safety device works everywhere in Canada that has a cell reception making it a prime choice for the active lifestyle. Even our stay-at-home customers enjoy this plan as it works in all rooms of the house including the shower while enjoying all the features it offers like 2 way voice.
Includes our All-inclusive Family & Caregiver Access which offers a wonderful layer of protection and gives peace of mind to the whole family knowing everyone is aware 24/7 and a part of the solution. Instant alerts & notifications keep everyone in the loop in real time for every condition.
Geo-Fencing is enabled with our on-the-go plans. This service notifies the family, friends or caregivers in case the user steps out of the predetermined pre-programmed 'safe zone' which is setup and requested by the customer.
Peace of mind protection comes at a minimal cost when you or your loved ones life is on the line because in an emergency, every second counts.
For more information on how to obtain your own life safety fall alert system with $0 upfront simply call the number below and speak with our customer care team.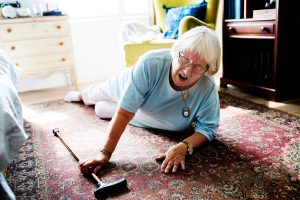 For more information on Senior Protection and our service please go to https://seniorproteciton.ca or call 1 866 416 0838
Thank you for reading and please stay safe… From The Senior Protection Team