Senior Protection was pleased and honored to be a part of the Fifty-Five Plus Lifestyle Home Show in Ottawa Ontario for 2022. As a proud sponsor occupying booth # 412 on Friday September 16th & Saturday September 17th, Senior Protection showcased the company and all the products and services associated with (PERS) Personal Emergency Response Services.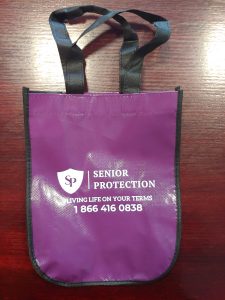 As a provider of medical alert services across Canada, the goal for Senior Protection was to make our presence known in the Ottawa area and relay our message and brand to the local residents and surrounding areas of Ottawa & Quebec. The response was overwhelming and for a lack of better words very welcoming and engaging by the visitors at our booth. Our message of " Living Life On Your Terms While Aging In Place " was very clear and reciprocated well.
Our new Senior Protection purple handbags were a huge hit, over 2,000 visitors took advantage of receiving our giveaway with some special promotions and goodies inside. 🙂 We are excited to see so many seniors taking advantage and help spread the special message of "peace of mind" and awareness to personal emergency response services and protection. Next year we will ensure to increase our quantity and quality of giveaways to meet the demand and attendance of the Fifty-Five Plus Lifestyle Show for 2023.
Product & Service Feedback From The Show
The overall experience and feedback received from the attendees was inspirational and convincing that the work we do, the services we provide and the culture we provide is absolutely rewarding and beneficial to our customers. The information we continue to receive is being used to understand the needs and further help our customers now and in the future.
Our new Smart Protection platform with our new smartwatch was introduced for the first time at the show and we are very pleased with the response. From the feedback received by our customer care team at the booth, the passerbyers were eager to try on the watch and test out the special features and functions. The list included seniors, caregivers & extended family members interested in personal emergency products and services available in the Canadian market.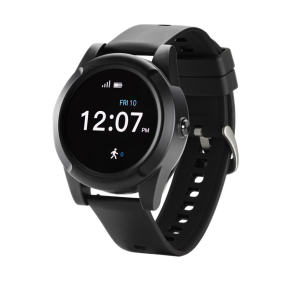 Expanding Across Canada Within Communities
Senior Protection is proudly Canadian and currently available coast to coast across Canada with large offices in many of the major cities. We believe it is important to keep a local presence in the smaller cities with satellite offices, by keeping our operating costs and overhead reasonable it allows us to extend that savings onto our customers. The Fifty-Five Plus Lifestyle Show in Ottawa Ontario is a prime example of how we can showcase our products and services within a local atmosphere.
We continue to work hard and network with hospitals, clinics, pharmacies, retirement homes and many more channels that will allow us to help seniors and families learn more about the evolving PERS industry and the services that can be provided through Senior Protection. Our guardian angel program (which will be introduced shortly) is something that will allow any business, website or agency to partner with our company and help protect seniors through our referral program.
A special thanks to the organizers, Coyle media group, the EYCentre and of course all the great residents of Ottawa and surrounding areas for attending and making this such an eventful opportunity for us. We look forward to continuing visiting all cities and provinces in Canada through home shows and events.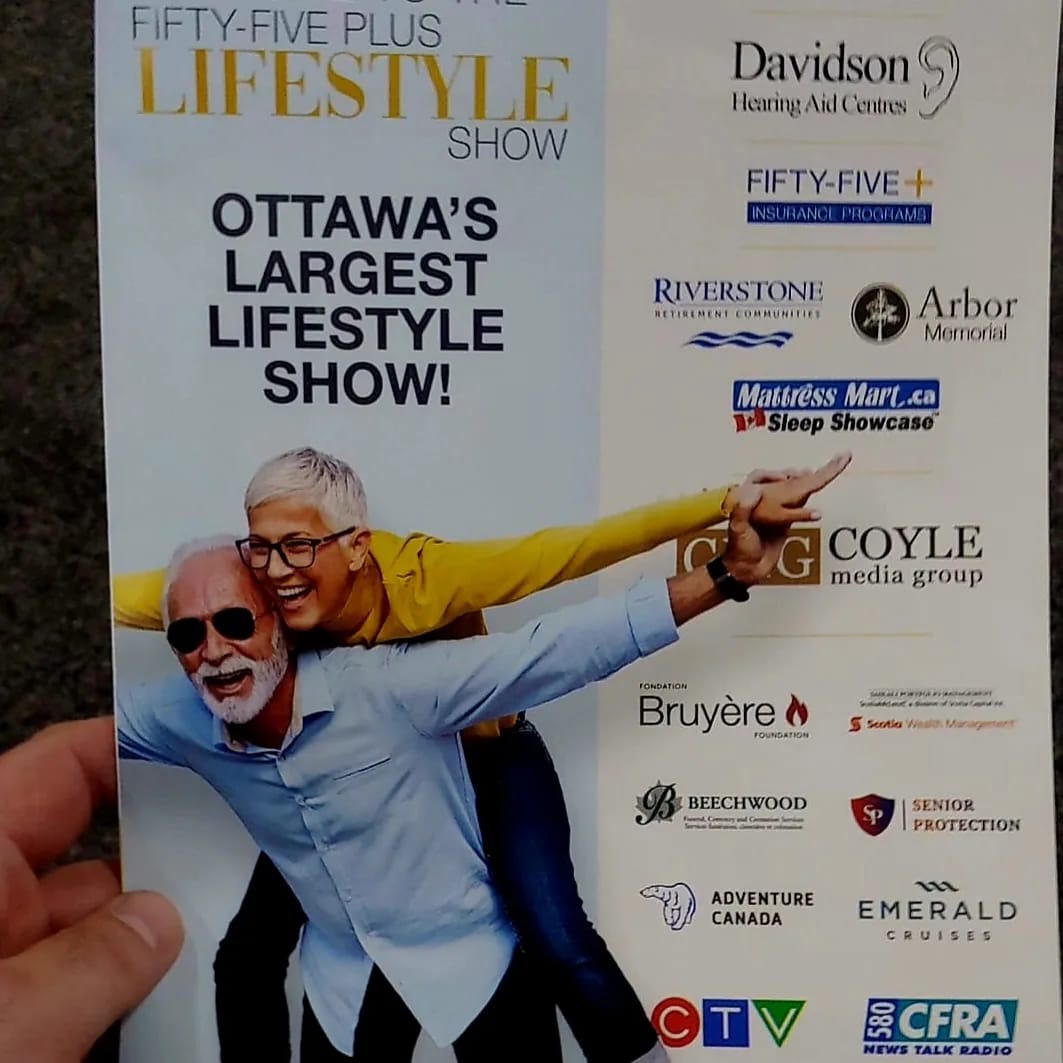 We look forward to seeing you soon..
Senior Protection is a leading provider of medical alert and personal emergency response services here in Canada.
For more information on our products and services at reasonable rates please feel free to contact us 1 866 416 0838