As we enter the dead of winter months, many of us Canadians begin to dream of escaping the cold and heading south to warmer climates. These winter travelers, known as "snowbirds," often fock to popular destinations with warmer climate and sunshine.
Many seniors in Canada become snowbirds because they want to escape the harsh winter weather and enjoy a warmer climate during the winter months. Canada is known for its cold and snowy winters, and for many seniors, the idea of spending months shoveling snow, scraping ice off their cars, and enduring long periods of darkness can be depressing and overwhelming.
Snowbirding allows seniors to enjoy warmer weather, sunshine, and a variety of outdoor activities that may not be possible in Canada during the winter months. Many destinations offer opportunities for golfng, swimming, hiking, and other outdoor activities that seniors may not be able to enjoy in Canada during the winter.
In many cases, snowbirding also offers seniors the chance to connect with other like-minded individuals. Many seniors who become snowbirds join retirement communities, RV parks, or other snowbird-friendly communities where they can socialize and make new friends. This sense of community and social connection can be especially important for seniors who may be feeling isolated or lonely.
Let's explore some of the best places Canadians can go to become snowbirds and highlight the top 6 locations we seem to fock to when the extreme cold sets in here in Canada.
1. Arizona, United States: Arizona is one of the most popular destinations for snowbirds, thanks to its warm and sunny climate, low cost of living, and abundance of outdoor activities. The state is home to many RV parks and retirement communities that cater to snowbirds, offering everything from golf courses to swimming pools. Popular cities for snowbirds in Arizona include Mesa, Phoenix, and Tucson.
2. Florida, United States: Florida is another top destination for snowbirds, with its mild temperatures, sandy beaches, and countless attractions. Many snowbirds fock to popular cities like Miami, Fort Lauderdale, and Naples, which offer a wide variety of activities and amenities. Florida is also home to many RV parks and retirement communities, making it easy for snowbirds to fnd affordable and comfortable accommodations.
3. Texas, United States: Texas is a lesser-known destination for snowbirds, but it's gaining popularity thanks to its mild winter weather, low cost of living, and friendly locals. Snowbirds can enjoy a wide variety of outdoor activities in Texas, from hiking and biking to fshing and golfng. Popular cities for snowbirds in Texas include San Antonio, Austin, and Corpus Christi.
4. Puerto Vallarta, Mexico: Puerto Vallarta is a popular destination for snowbirds looking for a tropical escape. The city offers warm weather year-round, as well as beautiful beaches, world-class dining, and a vibrant nightlife. Snowbirds can also take advantage of the many outdoor activities available in Puerto Vallarta, including snorkeling, kayaking, and hiking.
5. Dominican Republic: The Dominican Republic is another popular destination for snowbirds seeking a tropical paradise. The country is home to many all-inclusive resorts and vacation rentals that cater to snowbirds, offering everything from spa services to gourmet dining. Snowbirds can also explore the many natural attractions of the Dominican Republic, including its beautiful beaches, lush rainforests, and towering mountains.
6. Costa Rica: Costa Rica is a top destination for snowbirds seeking adventure and natural beauty. The country is known for its stunning beaches, lush rainforests, and abundant wildlife. Snowbirds can take advantage of the many outdoor activities available in Costa Rica, including hiking, zip-lining, and surfng. The country is also home to many eco-friendly resorts and vacation rentals that cater to snowbirds.
Whether you're looking for warm weather, outdoor activities, or a tropical paradise, there's a destination that's right for you. So pack your bags, grab your sunscreen, and head south for the winter.
If your travellling by vehicle be sure to properly plan your travel and arrange accommodations when and where necessary in advance. Keep in mind the rest needed to stay alert on the long road to your destination. Book your possible hotel stop-over ahead of time to be sure there is room and alleviate any unnecessary pressure to your travel time.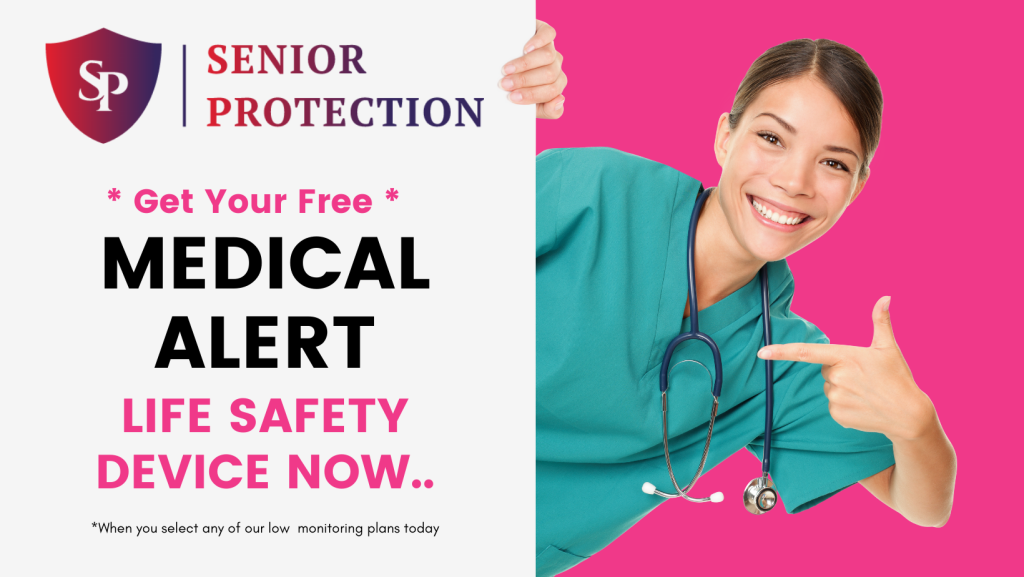 Most importantly stay safe, if your a Senior Protection customer then you are aware of the opportunity to be protected on both sides of the border. Remember to pack your personal emergency response systems and medical alert device pendant. If your not currently our customer then please give us a call for more information on how we can help add peace of mind to your snowbird travel into the United States.
Contact Senior Protection Today & Choose Your Level of Protection, Call Now  1 866 416 0838